This post is also available in: Срб (Срб)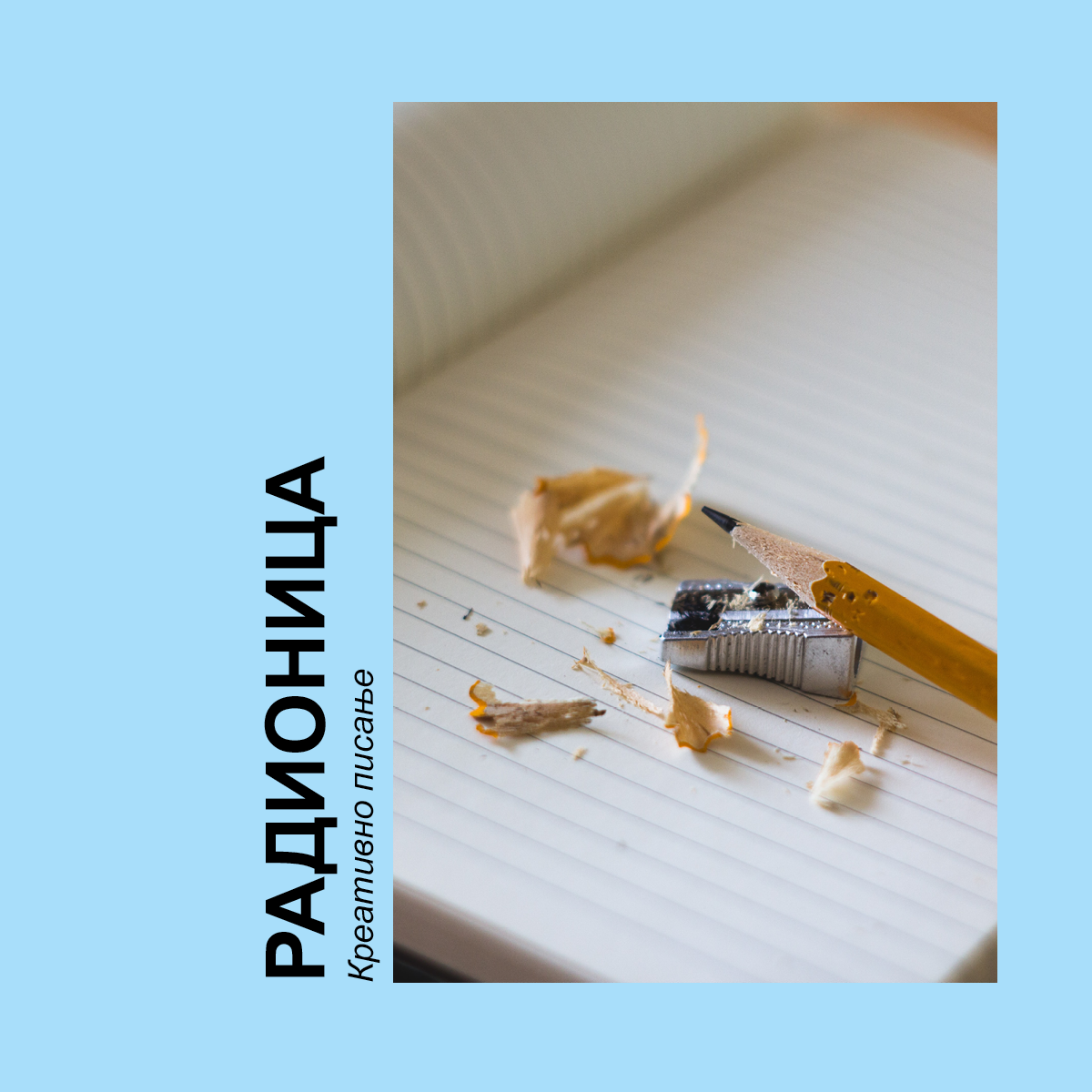 Creative writing workshops explore literary texts and their relationship with the environment, body, voice. What is being explored is contemporary (local) literature, but also film, music, theatre and new media.
With each new workshop session, students become more and more knowledgeable about literature, both as readers and creators. Different techniques and methods for writing literary miniatures, but larger forms as well, will be examined during the cycle.
The idea is to explore the context of Slana Bara, i.e. Klisa – its stories and potential for the stories. One of the results of this cycle would be literary texts ready for publishing (printed publications, online, exhibition of texts, performance…).
The creative writing workshops will be held every Wednesday from 7 p.m. until 8:30 p.m. (106b Sentandrejski Put Street). The dates of workshops are: 7, 14, 21 and 28 October; 4, 11, 18 and 25 November; 2 and 9 December.
The workshops are intended for the 8th grade students. Applications are necessary, everyone interested can apply by filling out the form on this link.
The programme is free of charge. The number of attendees is limited, thus only the shortlisted candidates will be contacted. Since we are trying to give everyone an opportunity to participate in the programme, the ones who don't make it to this cycle of workshops will be invited for the next one.